You're enjoying temporary access to this content
Welcome to PracticeUpdate! We hope you are enjoying temporary access to this content. Please register today for a free account and gain full access to all of our expert-selected content.

Already Have An Account? Log in Now
Human-to-Human Transmission of Chinese Coronavirus Confirmed
Two people in the southern Chinese province of Guangdong caught the virus from family members
HealthDay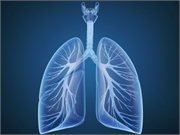 TUESDAY, Jan. 21, 2020 (HealthDay News) -- The leader of a Chinese government team of experts announced Monday that human-to-human transmission of a new coronavirus has been confirmed, the Associated Press reported.
According to the AP, research team leader Zhong Nanshan, a respiratory expert, said that two people in the southern Chinese province of Guangdong caught the virus from family members. Some medical workers also appear to have contracted the virus from patients, the China Daily newspaper said.
Also on Monday, China reported a surge in the number of people infected with the coronavirus, including the first cases to arise in the capital, Beijing. According to the AP, authorities say the total number of cases has now topped 200. A third person has died from the illness in Wuhan. Chinese state media said that five cases have been reported in Beijing and 14 have been reported in Guangdong. In Wuhan, cases now total 198, with 136 new cases being reported.
The infection is thought to have originated in a Wuhan seafood market, which has been closed for an investigation, the AP said. The coronavirus is spreading to neighboring countries, with three cases having arisen in Japan and Thailand. The first case diagnosed in South Korea was also announced on Monday.
Additional Info
Disclosure statements are available on the authors' profiles: